With the process of inspecting defective products, you can report the status/progress of each repairable product that has been returned as defective and proceed with the completion of the process. This way, you can more promptly resolve issues that customers face with their products without the intervention of the support team.
Upon receiving a product for inspection, the reason for return along with customer comments regarding the defect they are experiencing is displayed within the order. If customer comments are not sufficient to determine the device's defect, you can open a ticket directly from the product section for clarifying questions.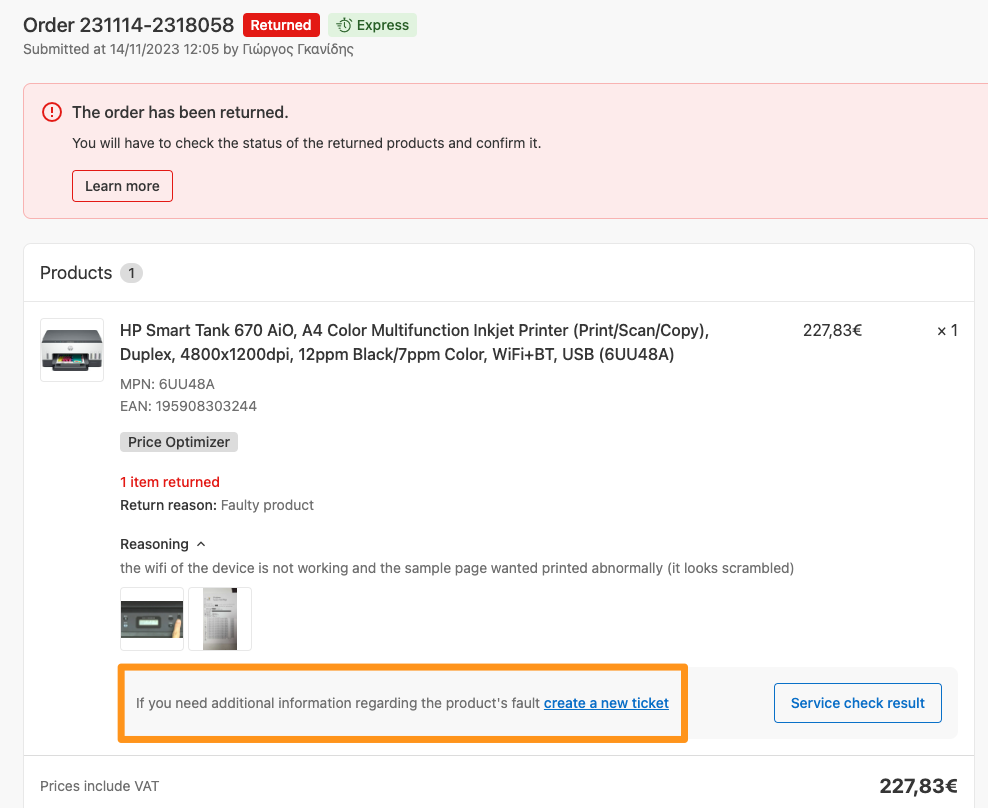 For example, if you need to unlock a mobile device with a passcode, or if a device exhibits a defect that manifests by following specific steps.
Once you complete the inspection, you should use the 'Inspection Result' button to proceed with updating the customer and Skroutz about the findings you have reached.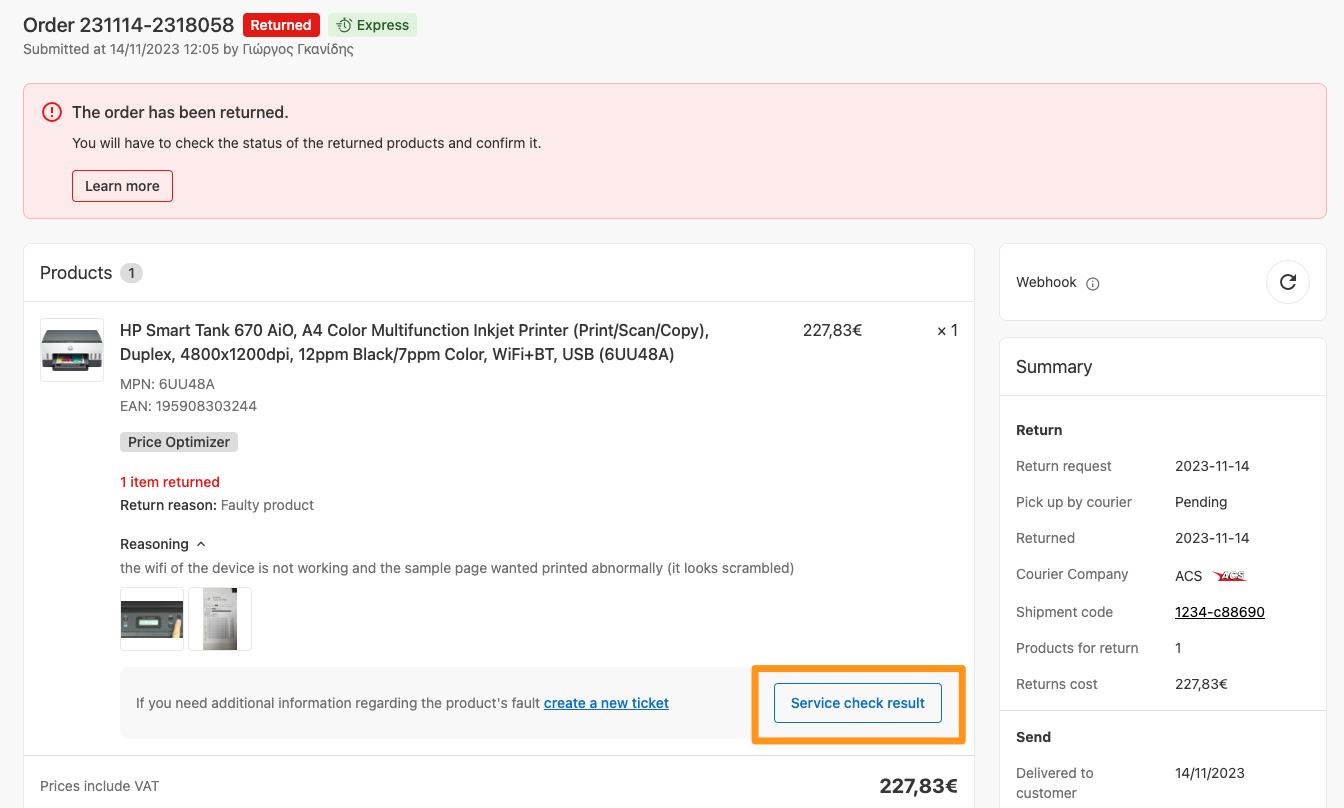 On the inspection result page, you have the option to choose one of the following and upload the corresponding report from the inspection team:
No (the defect was not confirmed)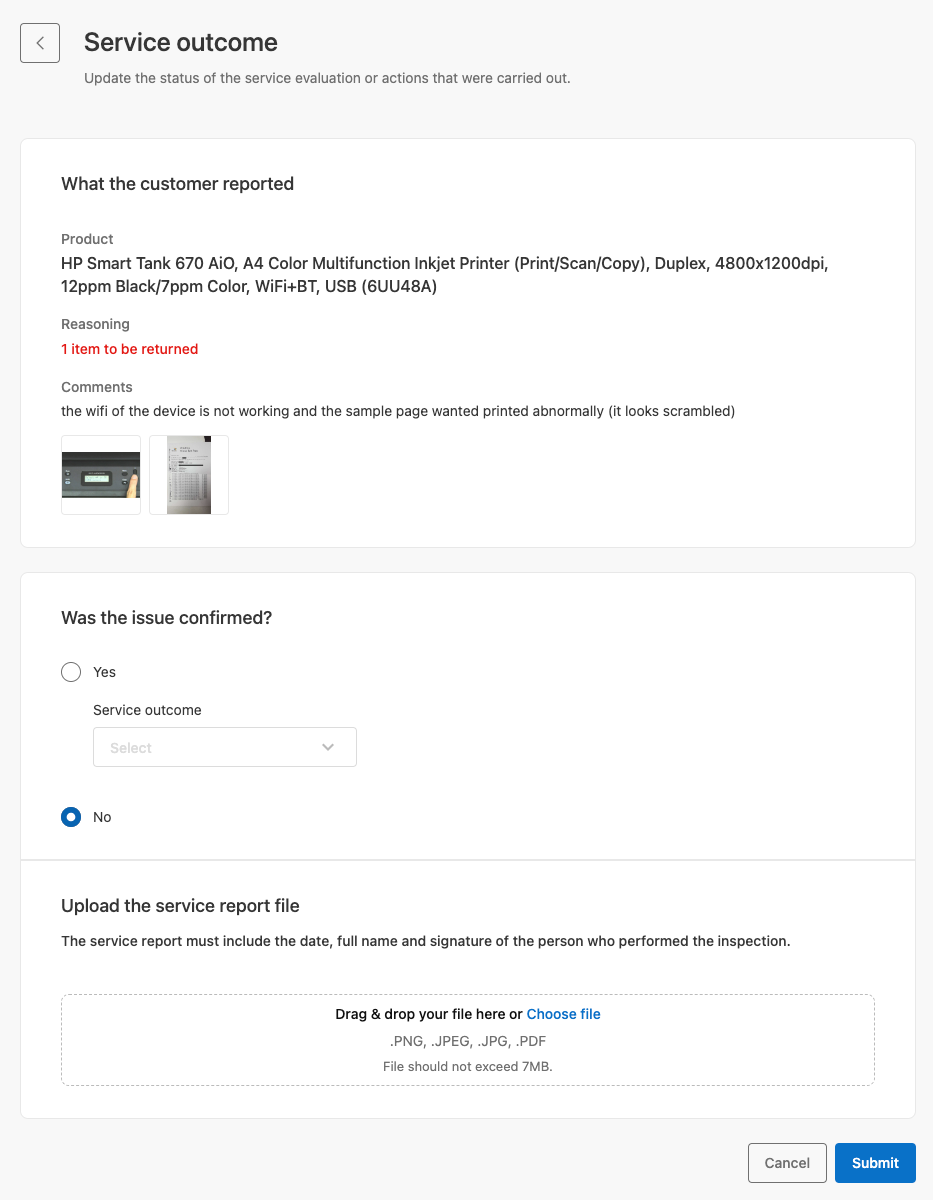 or Yes (the defect was confirmed)
Repair free of charge (within warranty)
Repair with additional charge (out of warranty)
Replacement (within warranty, optional to upload the report)
Not repairable (out of warranty, no paid repair provided).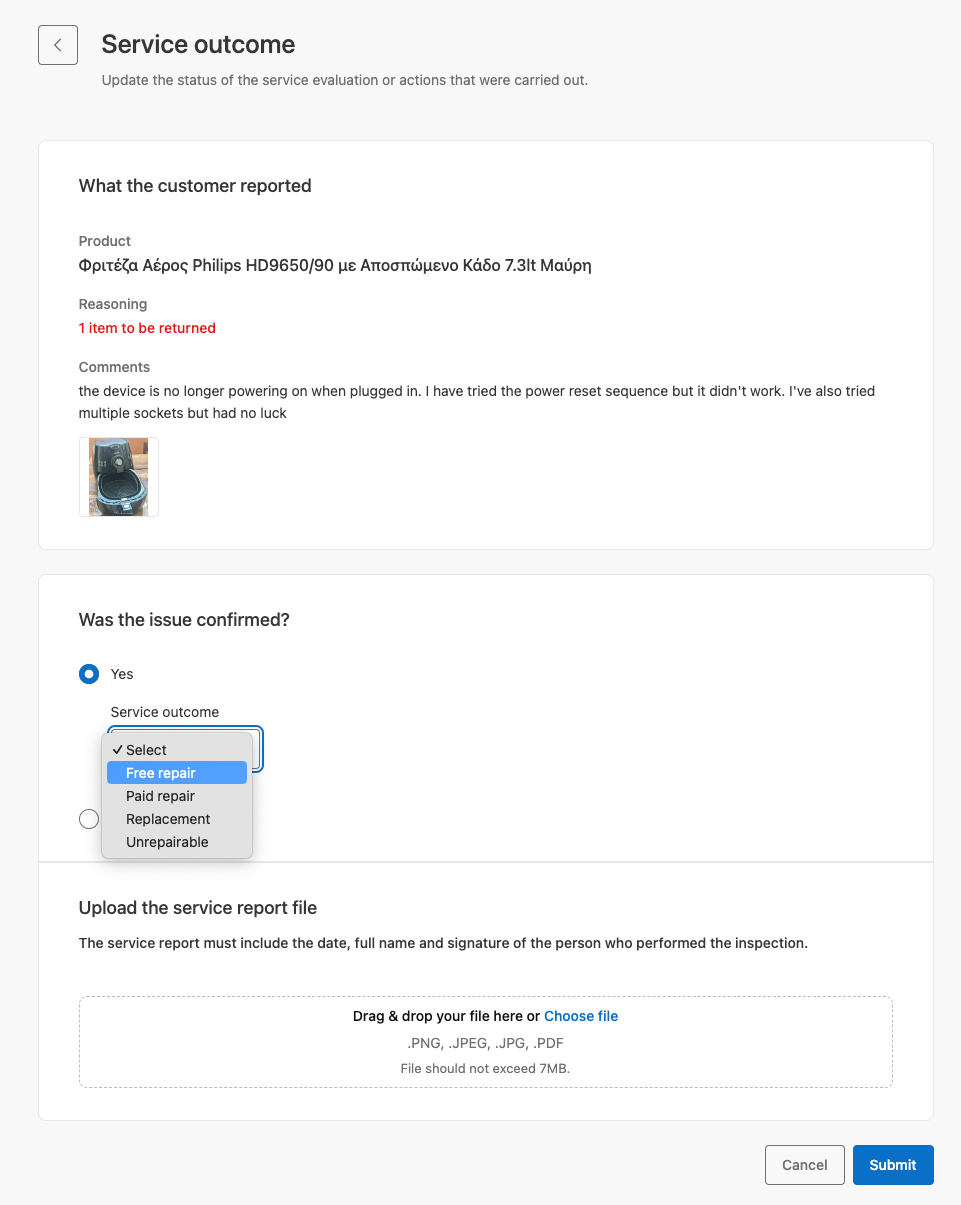 For the above options, automated actions will follow, so it is crucial to be as accurate as possible in your selection and ensure completing the check when the product has been returned to your possession and you are able to send it promptly.
Specifically, for cases Repair free of charge, Not repairable, and No, completing the check will automatically generate a return order of the same product to the customer.
In the case of replacement, you will need to declare if you have the same product immediately available for replacement. If you don't have it in stock, Skroutz will proceed with assigning a replacement from another store or refunding the user.
For Repair with additional charge, the customer support team will receive the report and your comments, and they will contact the user for the next steps.
For any other communication, you can use the option to create a ticket through the order.